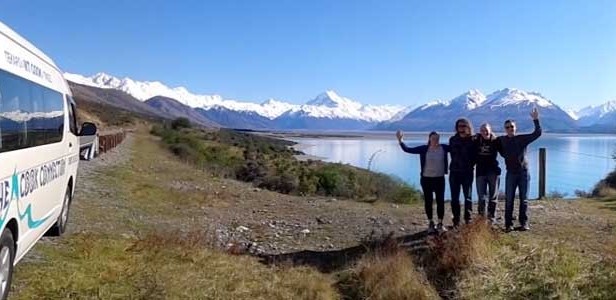 Timetable
We are working with our sister company Cycle Journeys to provide shuttle services over the summer season. You will still get to experience spectacular scenery, comfortable shuttles and outstanding service during your journey through Mackenzie Country.
Please don't hesitate to get in touch with our team on 0800 26 65 26 or email Cycle Journeys directly to book your shuttle.
Operating this summer season between October and May.
Minimum passenger numbers apply.
SUMMER TIMETABLE
The timetable below is for the summer season, which runs from October to May.
Twizel - Mt Cook
Trip 1
Trip 2
Departs
Twizel
8:30am
4:00pm
Arrives
Mt Cook
9:30am
5:00pm
Mt Cook - Twizel
Trip 1
Trip 2
Departs
Mt Cook
10:15am
5:00pm
Arrives
Twizel
11:00am
5:45pm
Twizel - Tekapo
Trip 1
Trip 2
Departs
Twizel
9:00am
5:00pm
Arrives
Tekapo
9:45am
5:45pm
Tekapo - Twizel
Trip 1
Trip 2
Departs
Tekapo
10:30am
5:45pm
Arrives
Twizel
11:30am
6:30pm
Oamaru - Twizel
Departs
Oamaru
2:45pm
Arrives
Twizel
4:45pm
Long haul shuttles are available between Queenstown, Christchurch, and Twizel. Get in touch with our team to find out more.
We are currently not operating any shuttles June-September